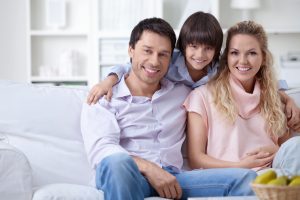 The Surprising Facts of Periodontal Disease. Periodontal disease treatment is another way of saying gum disease. Periodontitis, a serious gum disease that can wreak havoc on both your gums and your jawbone, is actually very common in the United States. Nearly three million cases are reported every year.
You may have heard about the link between periodontal disease and heart disease, stroke, and diabetes in the news. However, periodontal disease is linked to a variety of other health problems. Periodontal disease has been linked to a number of startling illnesses, including rheumatoid arthritis, some malignancies, and even kidney disease, according to research.
Inflammation is thought to be the origin of the relationship between periodontal disease and other chronic diseases, according to scientists. Inflammation, the body's response to fight infection, defend against injury, or protect against discomfort, is meant to be protective. Chronic inflammation, on the other hand, if left untreated, can result in the breakdown of damaged tissues, leading to more significant health problems.
Periodontal Disease can Lead To:
Cardiovascular Disease

Diabetes

Respiratory Disease

Pregnancy Complications

Rheumatoid Arthritis

Kidney Disease

Some Cancers
Are You At Risk for Periodontal Disease?
Your risk for periodontal disease may increase depending on: 
Your age

Gender

Bleeding gums

Tobacco use

Family history of gum disease 
You should aim to keep your teeth and gums healthy because periodontal disease has been linked to other chronic conditions.  First and foremost, brush your teeth at least twice daily and floss at least once daily. Additionally, Dr. Butler or Dr. Riffel should perform a full periodontal check-up on you once a year. This can help maintain your mouth healthy by ensuring that your periodontal health is at its finest. For more Surprising Facts of Periodontal Disease, contact Mountainview Periodontics & Dental implants in Parker Colorado today.