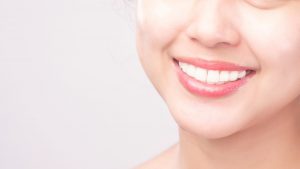 What is crown lengthening? This Procedure is typically used for people who have a "gummy smile" where your teeth are covered with excess tissue. This process helps expose more of your natural tooth by reshaping or recontouring bone and gum tissue. This treatment can be performed on a single tooth, many teeth, or the entire gum line, to expose a pleasant, aesthetically pleasing smile. However, there are other reasons for crown lengthening.
Here are some of the most common reasons for crown lengthening:
Restore Damaged Teeth –

Periodontal disease

(gum disease) can cause severe damage to the teeth and gums. If your tooth is broken beneath the gum line, crown lengthening can be used to prepare the area for a new restoration to correct the damaged tooth.

Cosmetic Purposes –

Extra gum tissue

can make teeth look unnaturally short. By removing the excess gum tissue we can restore a balanced, healthy look to your smile.

Dental Crowns – Crown lengthening also helps provide more space between the supporting jawbone and dental crown. This prevents the new crown from damaging gum tissues and bone once it is in place.
If you are embarrassed by your smile due to excess gum tissue, this type of procedure will be a great benefit. Here at Mountainview Periodontics, we will remove the excess gums which will leave you with a much more natural-looking smile. We have found that people who have a "gummy smile" only show a fraction of their teeth due to the excess gums. They are embarrassed and therefore hide their smile. Once you come in for your crown lengthening treatment in Parker, CO or Glendale, CO you will likely smile and laugh more in public without the fear of someone noticing your smile negatively.
Call now and see if crown lengthening will be beneficial to you. If you need a real confidence booster and want to show off your smile, schedule an appointment with Dr. Butler or Dr. Riffel today.